Surf trip to Medewi – Bali 2018
If you are dreaming of uncrowded waves and secluded beaches, a surf trip to Medewi might just be the perfect adventure for you! Volcanic black sand, stunning mountain views from the line-up and casual cow encounters on the beach make this quiet village particularly charming.
We took the 2 hour drive up Bali's west coast to escape the hustle and bustle of Canggu for a weekend and returned with memories for a lifetime…
Medewi Point
Medewi Point treated us with an empty line up and consistent long lefts that made our goofy footer hearts beat faster.
The beach breaks at Yeh Sumbul were completely deserted one morning. We played around by ourselves until a handful of groms joined in and we immediately became friends. There was hooting, cheering and above all there was this shared excitement about every wave caught. Because all the surf spots are just minutes away from each other, we could easily switch between breaks as we pleased. No traffic, no rush, just pure joy!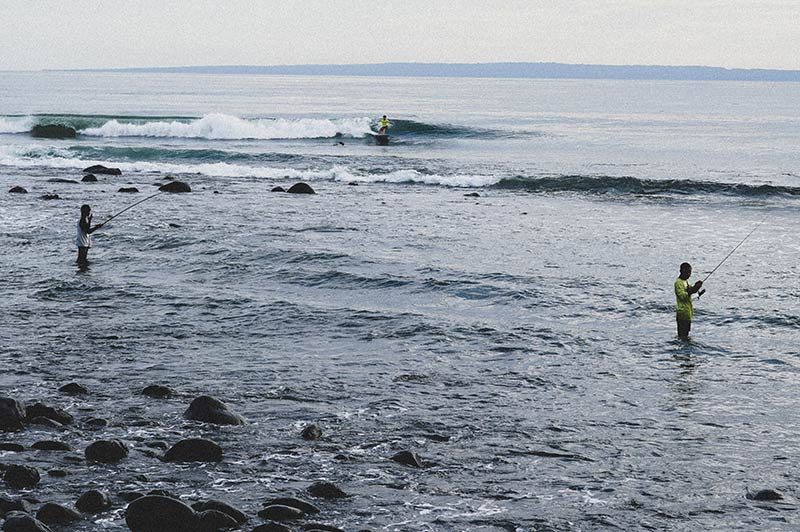 Surf board rental & surf guiding
The friendly little surfer community welcomed us with open arms and everyone was happy to show us around. There are a couple of surfboard rental places that also offer surf guiding for those who don't feel comfortable venturing out on their own.
Discover Medewi
Between sunrise and sunset surf sessions we still had plenty of time to discover the stunning nature around. Dreamy mountain roads lead us to waterfalls and past terraced rice paddies. Villagers outside their houses waved at us while some local kids ran alongside our scooter to share some high fives as we passed through.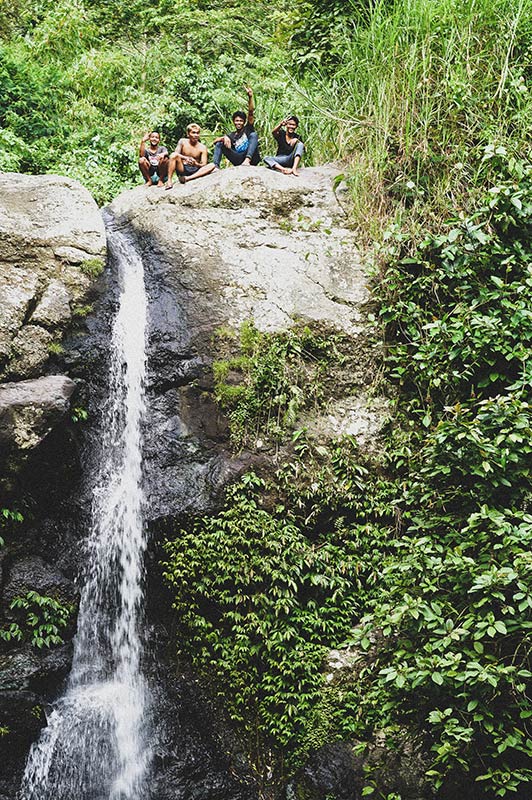 Even hours later when we fell into bed, happily exhausted, we couldn't wipe the smiles off our faces. This surf trip to Medewi was truly magical and made us fall in love with Bali all over again.
The surfer package
If you want to explore Bali and go surfing uncrowded waves, our Surfer Package is the best choice. We will guide you around Bali's hidden gems and make your surf trip as good as it gets.
If you are still a beginner and want to take your surfing to another level, our Beginner Package will help you to improve your surfing.
Check out the photos from our surf trip to Medewi
@Bornreadybetty on an iconic Medewi Point" nugget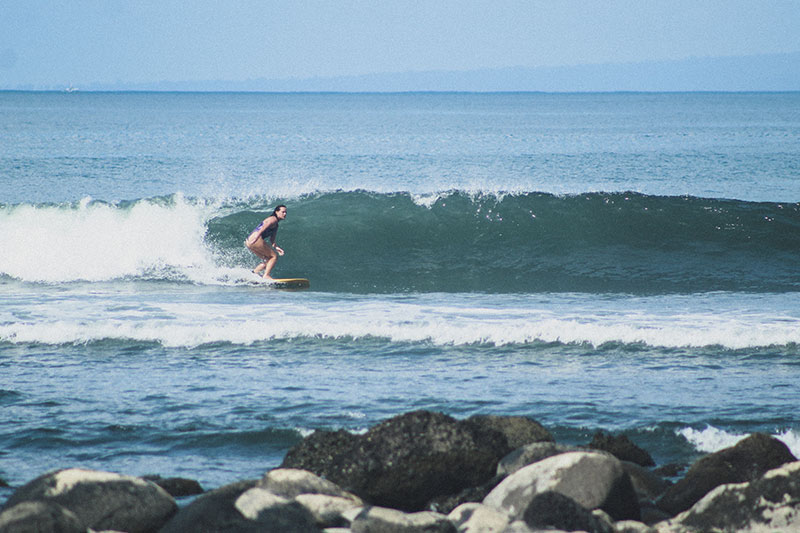 Medewi black sand beach with the iconic mountains in the background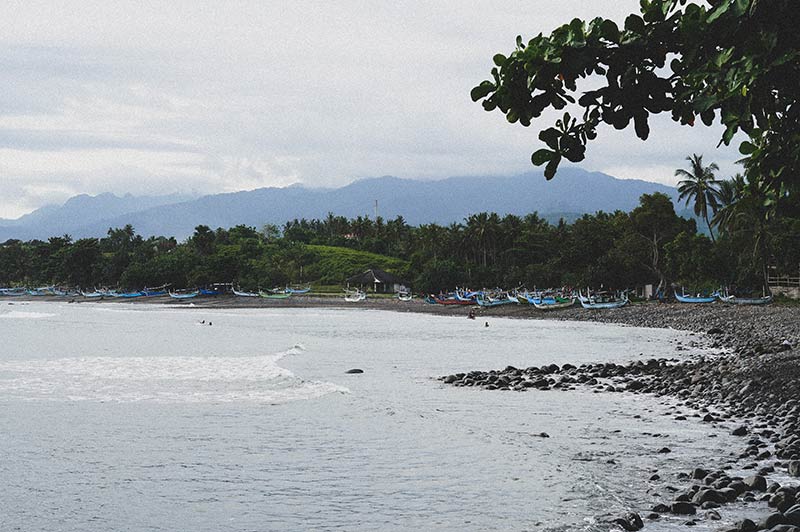 @Bornreadybetty on a wave-hunt on the Medewi beach. Take some time to explore and you will usually find uncrowded waves
@Amandaforth found some new friends on the beach.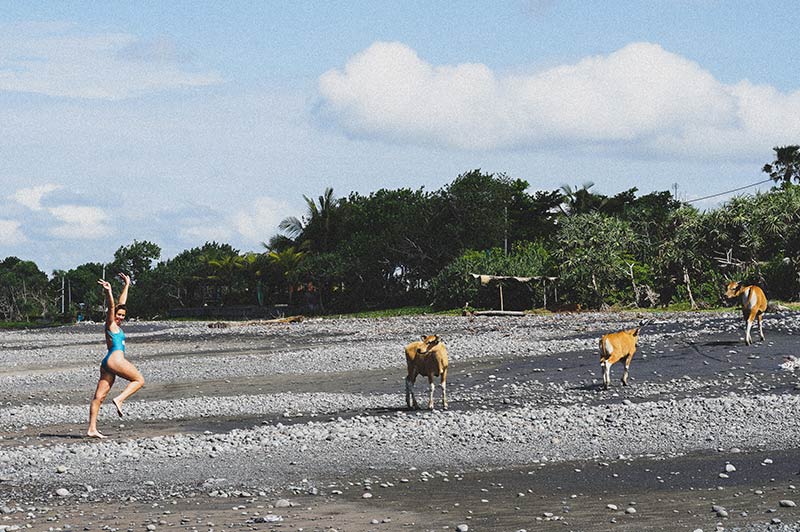 Just another sunset in Bali. This island got it all!
A local having fun during the last hours of light during low tide in Medewi. This wave works on all tides!
Our home Pink Barrel Medewi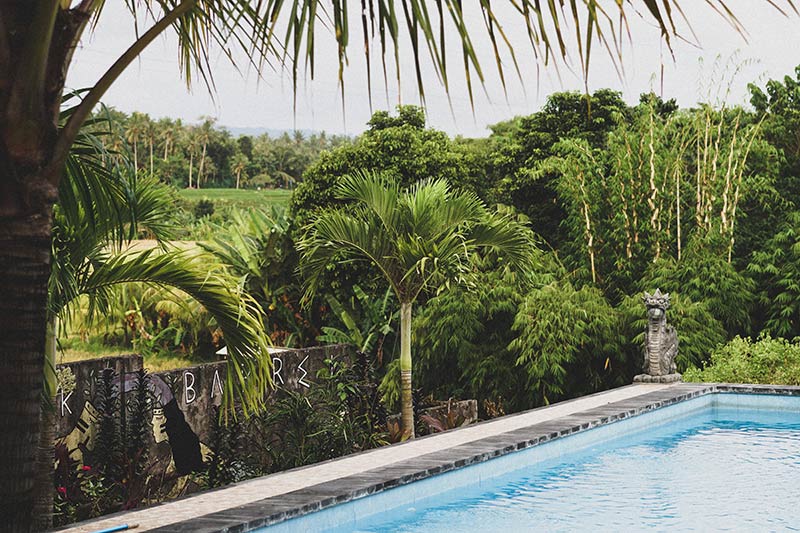 https://www.surflodgelimasan.com/wp-content/uploads/2018/04/Biking_in_Bali.jpg
532
800
Gabsgyll
https://www.surflodgelimasan.com/wp-content/uploads/2018/03/Logotyp-Sticker-Cirkel.png
Gabsgyll
2018-04-02 10:47:55
2019-07-27 01:50:19
Surf trip to Medewi – Bali 2018